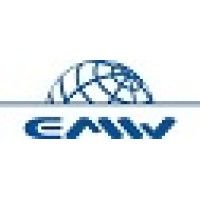 EMW, Inc.
C002814 Engineer (Digital Forensics Analysis) (NS) - MON 1 May
Deadline Date: Monday 1 May 2023
Requirement: Engineer (Digital Forensics Analysis)
Location: Mons, BE
Full time on-site: Yes
Time On-Site: 100%
NATO Grade: A/97
Total Scope of the request (hours): 988
Required Start Date: 1 June 2023
End Contract Date: 31 December 2023
Required Security Clearance: NATO SECRET
Duties and Role:
The contracted individual must be able to perform effectively and efficiently with minimal supervision. The contracted individual will be embedded in a Cyber Incident Response team as a technical expert in Digital Forensics.
Within the Cyber Security Operations Branch and reporting to the Incident Analysis and Response Section Head, the duties of the individual mainly focus on:
Provide technical and expert support for to the 24/7 Cyber Security Incident Analysis and Responses process.
Execute Digital Forensic Analysis in the form of network, system and memory forensics and capture the results in a technical Analysis report.
Execute Mobile Forensics and code analysis, predominantly, but not only, on Apple iOS-based hardware.
Execute Forensics on systems hosted on cloud environments, in IaaS, PaaS and SaaS solution.
Develop and Maintain the Digital and Network Forensics capability on deployable kits to support Cyber Incident Response.
Leverage automation and integration mechanisms/tools by writing scripts, preferably in Python or Powershell.
Write and Review reports on Digital Forensics cases, both at technical level (that could be receivable in courts) and at managerial/executive level (answering the "so what?")
Identification and Sharing of technical Indicators of Compromise with the other NATO stakeholders, the NATO nations and our different partners, in accordance with our sharing agreements.
Participate in, or support a Cyber Security Response Team designated to provide Cyber Security Incident Response happening on one or multiple physical locations, including NATO Alliance Operations and Missions.
Support the production of Standard Operating Procedures covering all aspects of Digital Forensics and Cyber Incident Response.
Requirements
Skill, Knowledge & Experience:
The candidate must have a currently active NATO SECRET security clearance
The contracted individual will hold a University degree at a nationally recognised/certified University in a technical subject with substantial Information Technology (IT) content and 3 years post-related experience. The lack of a university/college degree may be compensated by the demonstration of a at least 8 years extensive and progressive expertise in the duties related to the function of the SOW.
The required skillset for the contracted individual is:
At least 3 years overall demonstrable experience in conducting Digital Forensics.
Recent experience in mobile forensics and cloud forensics.
Excellent abilities and demonstrable experience in writing reports, both at technical and executive level, ideally that are receivable in courts.
Very good understanding of the inner working of modern Operating Systems on Windows and Linux environment, virtual machines, kubernetes and mobile OS (iOS preferably).
Very good understanding of communication mechanisms on modern internet-facing systems: REST, SOAP, AJAX, MIME, API calls, ...
Very Good practical experience in developping and understanding modern scripting languages: Python, PowerShell, Javascript
Good understanding of the TCP/IP stack up to the Application Layer.
The ability to work independently (while having support of the team), taking initiatives, identifying areas of potential improvement and taking ownership;
Cyber Security Jobs by Category
Cyber Security Salaries