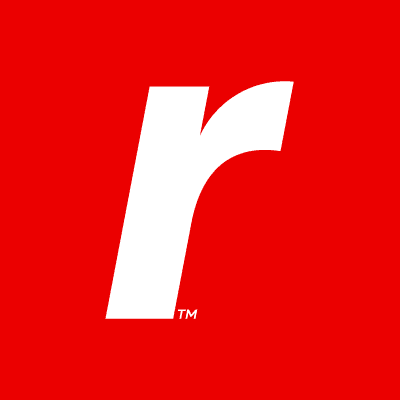 Rackspace
Billing Specialist
Mexico - Remote•Mexico CityCiudad de MéxicoMexicoNorth America•September 18, 2023
Job Summary:
Rackspace is looking for a
Billing Specialist
to join our team. This individual will be responsible for complete billing cycles and duties which include data entry, auditing, analysis, troubleshooting, and revenue assurance. Perform the daily operational activities for the billing department in order to fulfill invoicing process. Additionally, perform process reviews in order to initiate ways to help maximize efficiencies and minimize costs on billing cycles. Analyze and assess service contracts and electronic agreements to ensure compliance with business specifications, company policies, and state/federal regulations. QA contractual agreements using quote-to-cash applications and authenticate the integrity of the revenue cycle. Required to attend periodic meetings in order to service Sales andSupport divisions. Assignments include managing daily workflow and ticket queues in order to meet business deadlines. Compiles and organizes data relating to invoicing, credit memos, cancellations, and any other revenue related materials.  
Work Location:
Remote
Key Responsibilities
Maintains queues regularly to process contracts, electronic agreements, renewals, credit memos and cancellations.
Processes credit memos, and cancellations into billing system.
Communicates daily with Sales and Support teams to rectify outstanding issues/actions.
Assist team with workload overflow.
Offers Billing related customer support (internal) directly over the phone or via electronic communications.
Make suggestions for best practices and develops action plans to implement improvements.
Managing projects to include collaborating with other teams and utilizing available resources to achieve specific goals.
Evaluate, streamline, and document processes and procedures to maximize accuracy and efficiency.
Participates in User Acceptance Testing to help troubleshoot issues before updates are released.
Analyzing systems compatibility and collaborating with other teams to recommend the best process as the Subject Matter Expert for new products.
Workflow will encompass solving complex issues and one-off situations.
May include invoicing and crediting for all customers, presenting policy and procedure updates in recurring team huddles, and maintaining metrics and data for performance of teammates.
Generate and analyze monthly internal audits/reports to complete closing periods.
Will conduct team training on relevant project outcomes and assist in training/shadowing of new team members.
Qualifications
Bachelor's degree. 
2-5 years of related experience.
Knowledge of applicable contract laws, pricing policies, and product awareness.
Proficient in accounting terminology and transferring service contracts to quote-to-cash applications, billing, and Revenue Assurance policies.
Skillful in Microsoft Office Suite and Oracle.
Shares best practices outside of immediate department and exhibits FANATICAL Support to internal customers.
Excellent follow-through skills using time-management and task prioritization.
Exceptional communication, presentation, and organization skills.
Skilled in being a team advocate for general coordination of projects, goals, deadlines, action plans, and resource allocation.
Ability to understand revenue operations and legal aspects to identify revenue risks.
Adhere to and ensure execution of company policies and procedures throughout the revenue cycle.
Capable of developing strong interdepartmental and cross-functional working relationships.
Aptitude for working in small groups and promoting inclusiveness and embracing change.
Prepared to make independent decisions based on company and departmental policies and procedures.
Discover your inner Racker: Racker Life
- Fluent, Bi-lingual (Spanish and English): interviews will be held in English. - Role can work remotely in the states of Ciudad de Mexico, Jalisco, Nuevo Leon, Aguascalientes, Queretaro, Estado de Mexico and Puebla.- This opportunity is a permanent remote job, but you need to be based in Mexico at one of the above locations.
#LI-JR1#LI-Remote
About Rackspace Technology
We are the multicloud solutions experts. We combine our expertise with the world's leading technologies — across applications, data and security — to deliver end-to-end solutions. We have a proven record of advising customers based on their business challenges, designing solutions that scale, building and managing those solutions, and optimizing returns into the future. Named a best place to work, year after year according to Fortune, Forbes and Glassdoor, we attract and develop world-class talent. Join us on our mission to embrace technology, empower customers and deliver the future.  
More on Rackspace Technology
Though we're all different, Rackers thrive through our connection to a central goal: to be a valued member of a winning team on an inspiring mission. We bring our whole selves to work every day. And we embrace the notion that unique perspectives fuel innovation and enable us to best serve our customers and communities around the globe. We welcome you to apply today and want you to know that we are committed to offering equal employment opportunity without regard to age, color, disability, gender reassignment or identity or expression, genetic information, marital or civil partner status, pregnancy or maternity status, military or veteran status, nationality, ethnic or national origin, race, religion or belief, sexual orientation, or any legally protected characteristic. If you have a disability or special need that requires accommodation, please let us know.
Cyber Security Jobs by Category
Cyber Security Jobs by Location
Cyber Security Salaries