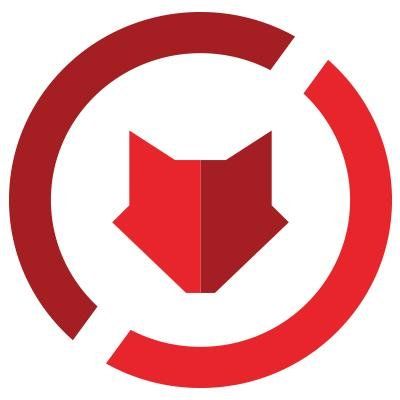 ZeroFox
Attack Surface Tech Lead
BIG NEWS!
🔔 ZeroFox is officially a public company, and we're on a mission to make the internet safer. Read more here: http://ow.ly/Iy6K50KbCYo
OPPORTUNITY OVERVIEWAt ZeroFox, we are passionate about bringing world-class protection to the digital-first world. Together, we have built a system capable of collecting and analyzing data from all over the internet, creating a paradigm-shifting cybersecurity product that helps secure and protect our customers and improves the global threat landscape.We are a team of software engineers, cybersecurity experts, and data scientists who continue to develop unparalleled solutions for the cyber security industry by providing the best Digital Risk Protection SaaS in the global market. Our company, services, and user base are growing faster than ever and we'd like you to help us innovate. We believe the greatest solutions in the Digital Risk Protection space come from composing teams with varied backgrounds and experiences that can use their complementary skill sets to come up with the best market-defining solutions. Along the way, you'll expand your potential with constant opportunities to learn and grow alongside exceptionally knowledgeable, competent, and collaborative people.If you want to be part of a group of talented, empathic individuals with a multitude of different backgrounds, who are committed to each other and to the overall success of the team and our customers, we want to hear from you! At ZeroFox, soft skills are just as important as technical ability!
Role and responsibilities
Work with industry experts across security, machine learning, digital risk protection, and cyber threat intelligence to develop the next generation of solutions for the ZeroFox platform
Identify and assess potential security risks and vulnerabilities in company systems and networks
Research and build cutting-edge products to improve the lives of our customers and our developers while making the internet a safer place
Become a technical leader on your team, helping to make key technical decisions and mentoring other team members
Required qualifications and skills
Motivated, communicative, teamwork-oriented professionals that feel comfortable working in agile environments
Bachelor's degree in computer science or a related field, OR equivalent education or experience
Ability to develop and implement security testing tools and proof of concept code
Solid experience in Go, Python, or Ruby for systems / network programming
Stay up-to-date with the latest security technologies and best practices in the industry
Conduct open-source intelligence collection and analysis to identify new data sources and techniques for discovering assets exposed on the Internet
We also value equivalent experience to those languages and frameworks. If you think you might be a fit, apply!
Benefits
Competitive compensation
Community-driven culture with employee events
Generous time off 
Best-in-class benefits
Fun, modern workspace
Respectful and nourishing work environment, where every opinion is heard and everyone is encouraged to be an active part of the organizational culture
Interested?
Ready to apply? Visit us at https://www.zerofox.com/careers to find out more and join the best team in the security industry.
Not ready to apply? Email careers_at_zerofox_dot_com to speak with a member of the team!
ABOUT ZEROFOXZeroFox's mission is clear: we protect customers - their data, their assets and their people - across the internet. Through AI-powered technology, global intelligence collection and services provided by a team of expert analysts and threat hunters, we give customers the protection and intelligence needed to disrupt a new era of attacks on the surface, deep and dark web. Now is a great time to join the Fox Den: we recently announced our intent to become a publicly traded company via a merger with L&F Acquisition Corp. and were named a Top Workplace by the Baltimore Sun. With $150M+ in funding to date, recognition from Forrester as best-in-class in brand intelligence and numerous awards and honors, joining the ZeroFox team means joining a culture that is committed to excellence and growth. That means committing to the success of each of our employees so you can be the best version of yourself on the best team. If you're ready to join a team that is mission-oriented, customer-focused, collaborative and dedicated, you've come to the right place.Equal Opportunity, Diversity & InclusionWe aim to build a team that represents a variety of backgrounds, perspectives, and skills. We embrace inclusion and ensure equal employment opportunity without discrimination or harassment based on race, color, religion, sex (including pregnancy, childbirth, or related medical conditions), sexual orientation, gender identity or expression, age, disability, national origin, marital or domestic/civil partnership status, genetic information, citizenship status, military or veteran status, or any other personal characteristic.
Cyber Security Jobs by Category
Cyber Security Salaries