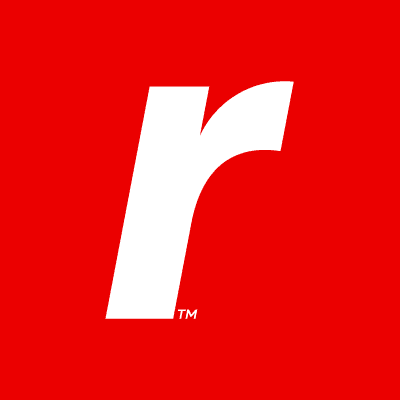 Rackspace
Alliance Partner Sales Manager I - US
United States - Remote•United StatesNorth America•October 1, 2023
Job Summary:
 As an AWS Partner Sales Manager you will play a critical role in facilitating the relationship between AWS and Rackspace. You will be responsible for aligning the AWS field organization with Rackspace Sales, Marketing, Product and Delivery. This position is central to driving change and activating a proactive, purposeful, and predictable go-to-market motion in coordination with AWS. You will be responsible for executing strategies that enhance our business relationship with AWS, drive revenue growth, and create new opportunities for both organizations. 
Work Location:
Remote
Key Responsibilities:
Owns a piece of the AWS relationship aligned to one or more Rackspace sales segments with a particular focus on nurturing and maintaining a productive sales alignment between our two organizations and key stakeholders.
Create tactics and strategies that drive Rackspace's strategic objectives in coordination with AWS strategic goals including territory and account mapping.
Establish and strengthen executive sales alignment by supporting the development of joint strategic business plans with AWS and drive towards key success metrics.
Work closely with the Rackspace and AWS Sales teams to enable co-selling, joint account planning and sales enablement activities.
Collaborate across Product, Sales and Marketing to develop and drive strategic go-to-market initiatives in coordination with AWS.
Participate in regular interaction with Rackspace peers, executives and sales leadership across other business units on activities ranging from strategic go-to-market activities to managing quarterly business reviews.
Assist in the development and implementation of partner enablement activities, creating repeatable best practices and measurements of effectiveness.
Qualifications:
Build relationships with internal and external contacts; recognizes the importance of nurturing and growing connections.
Ability to articulate a clear vision of the future state, outlining the steps required to get there, and secure the commitment of the partner and Rackspace to meet quarterly objectives (solution development, pipeline, revenue generation). Establish a governance and cadence model with leaders.
Ability to support strategic business planning coordinating Rackspace and AWS strategic objectives.
Alliance Partner Knowledge: Strong understanding of AWS, including partner economics, solution development, processes to take a solution to market and successful partner management. Understands partners' sales and sales management goals and objectives, and what influences behavior.
Growth in leading sales and alliance teams and understands collaborative relationship that must exist to grow the business.
Strong understanding of AWS programs and mechanisms. Ability to partner with Rackspace sales teams to implement our program offerings and ensures Rackspace meets AWS program requirements.
Works collaboratively with all supporting technical integration, marketing, field sales and alliance support organizations to ensure all organizations understand what we are trying to accomplish and the importance of their role or organization in our mutual success.
Skilled written and verbal communicator and effective at delivering executive level presentations. Ability to build and manage Director and VP level relationships.
Able to surface and resolve breakdowns in commitment and drive behavior changes required.
Utilize business relationship skills, such as negotiating with customers or management, or using influencing skills with senior level leaders regarding matters of significance to the organization
Bachelors degree in Business, Sales, Technology or related field or equivalent work experience.
5-7 years of progressive professional sales experience in channel/partner sales, partner development, and go-to-market strategies experience.
Preferred experience working with or for AWS and/or an AWS Alliance Partner interacting with the AWS field and APN systems.
Prefer AWS sales or technical certifications.
Discover your inner Racker: Racker Life
The following information is required by the Colorado Equal Pay Transparency Act, New York City Pay Transparency Act, Washington Pay Transparceny Act and California Pay Transparency Act. This applies only to individuals working in the state of Colorado, Washington, California and New York City. The anticipated starting pay range of Colorado, California, Washington and New York City applicants for this role is 
$99,200-$158,600 for CO and $109,200-$174,500 for NYC, WA and CA. 
Unless already included in the posted pay range and based on eligibility, the role may include variable compensation in the form of bonus, commissions, or other discretionary payments. These discretionary payments are based on company and/or individual performance and may change at any time. Actual compensation is influenced by a wide array of factors including but not limited to skill set, level of experience, licenses and certifications, and specific work location. Information on 
benefits
 offered is here.#LI-STORM#LI-DNI
About Rackspace Technology
We are the multicloud solutions experts. We combine our expertise with the world's leading technologies — across applications, data and security — to deliver end-to-end solutions. We have a proven record of advising customers based on their business challenges, designing solutions that scale, building and managing those solutions, and optimizing returns into the future. Named a best place to work, year after year according to Fortune, Forbes and Glassdoor, we attract and develop world-class talent. Join us on our mission to embrace technology, empower customers and deliver the future.  
More on Rackspace Technology
Though we're all different, Rackers thrive through our connection to a central goal: to be a valued member of a winning team on an inspiring mission. We bring our whole selves to work every day. And we embrace the notion that unique perspectives fuel innovation and enable us to best serve our customers and communities around the globe. We welcome you to apply today and want you to know that we are committed to offering equal employment opportunity without regard to age, color, disability, gender reassignment or identity or expression, genetic information, marital or civil partner status, pregnancy or maternity status, military or veteran status, nationality, ethnic or national origin, race, religion or belief, sexual orientation, or any legally protected characteristic. If you have a disability or special need that requires accommodation, please let us know.
Cyber Security Jobs by Category
Cyber Security Jobs by Location
Cyber Security Salaries