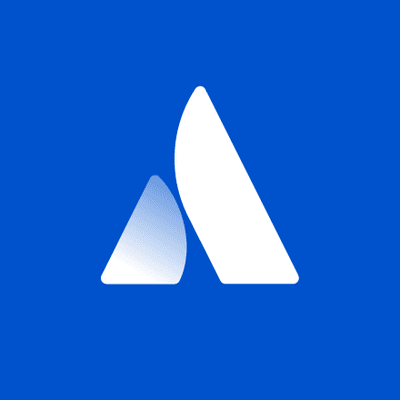 Atlassian
Accessibility Program Manager
Sydney, Australia•SydneyNew South WalesAustraliaOceania•March 22, 2023
Working at AtlassianAtlassian can hire people in any country where we have a legal entity. Assuming you have eligible working rights and a sufficient time zone overlap with your team, you can choose to work remotely or from an office (unless it's necessary for your role to be performed in the office). Interviews and onboarding are conducted virtually, a part of being a distributed-first company.
To ensure sufficient timezone overlap with the Central Accessibility Team, we're able to hire eligible candidates for this role from any location in Australia and New Zealand. If this sparks your interest, apply today and chat with our friendly Recruitment team further.
Your future team
Our Central Accessibility Team owns Atlassian's strategy and programmes to make every Atlassian experience accessible for people living with disability. Our programme directly supports our mission to help unleash the potential of every team (by unleashing the potential of every person on the team). We believe Accessibility is necessary to create better experiences for everyone.The Central Accessibility Team is comprised of Accessibility subject matter experts in many areas including research, design, engineering, quality assurance, programme management, assistive technologies, and more. We are building an Accessibility Centre of Excellence to improve disability awareness and accessibility expertise across Atlassian, provide training and guidance to teams, and improve the way we hire and support people with disabilities, work with the disability community, and deliver industry-leading experiences for our customers.We are hiring an Accessibility Programme Manager that will report to the Head of Accessibility and run the daily operations of our Accessibility QA Programme and contribute to other programmes related to customer engagement, product remediation and community outreach.
What you'll do
Partner with Senior Programme Managers in the daily operation of our accessibility programme
Coordinate and improve Accessibility testing services to support product teams' design and engineering work
Prepare and groom Accessibility backlogs for product teams working on remediation efforts
Support the Accessibility Enterprise Programme - helping organise and track customer issues
Monitor internal support channels and provide accessibility guidance to other teams
Provide support to Atlassian customers and users through the Atlassian Community Hub
Your background
2+ years of relevant professional experience working with product, engineering, design and related functions
1 year of experience working in digital accessibility and user requirements
Understanding of the Accessibility software development lifecycle
Understanding of Accessibility requirements, standards (WCAG, ARIA), laws and regulations
Familiarity with a variety of disabilities, accessibility settings, and assistive technologies
Familiarity with the Accessibility audit process and VPAT documents
Great but not required
Experience working on accessibility at-scale in a large technology company
Experience as an Accessibility Tester or experience performing Accessibility Audits
Experience using Assistive Technologies and Accessibility settings on Windows, Mac, Android, iOS
Accessibility certification from IAAP or a comparable professional organisation
Our perks & benefits
To support you at work and play, our
perks and benefits
include ample time off, an annual education budget, paid volunteer days, and so much more.
About Atlassian
The world's best teams work better together with Atlassian. From medicine and space travel, to disaster response and pizza deliveries, Atlassian software products help teams all over the planet. At Atlassian, we're motivated by a common goal: 
to unleash the potential of every team
.We believe that the unique contributions of all Atlassians create our success. To ensure that our products and culture continue to incorporate everyone's perspectives and experience, we never discriminate based on race, religion, national origin, gender identity or expression, sexual orientation, age, or marital, veteran, or disability status. All your information will be kept confidential according to EEO guidelines.To learn more about our culture and hiring process, explore our
Candidate Resource Hub
.
Cyber Security Jobs by Category
Cyber Security Jobs by Location
Cyber Security Salaries