Thursday, November 10, 2022 • 7 min read
Is Cybersecurity Hard? — Expectations and Tips For Success
By Abdul B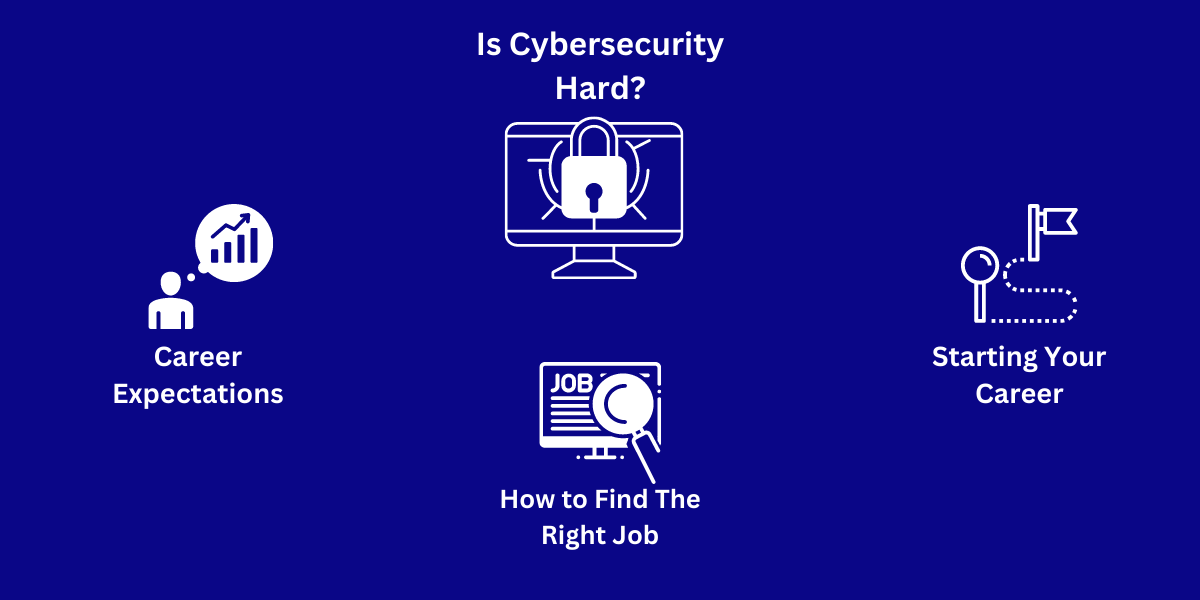 Cybersecurity professionals are in demand throughout the world. As the threat of cybercrime increases sharply, businesses are hiring cybersecurity professionals to protect their assets.
The increase in demand and high-paying salaries have attracted people worldwide to make a career in cybersecurity. But, as a beginner, it cannot be very clear to figure out if cybersecurity is the right field for you.
Naturally, the question comes to mind. Is cybersecurity hard? Well, to put it simply, no — Not with the right expectations, at least.
Cybersecurity is challenging but not hard. The right knowledge about this field can set you on the right track to success. In this article, we will look at the different aspects of a cybersecurity career. We will cover the different roles of a cybersecurity career specialist in brief.
Cybersecurity Can Be Hard Without The Right Expectations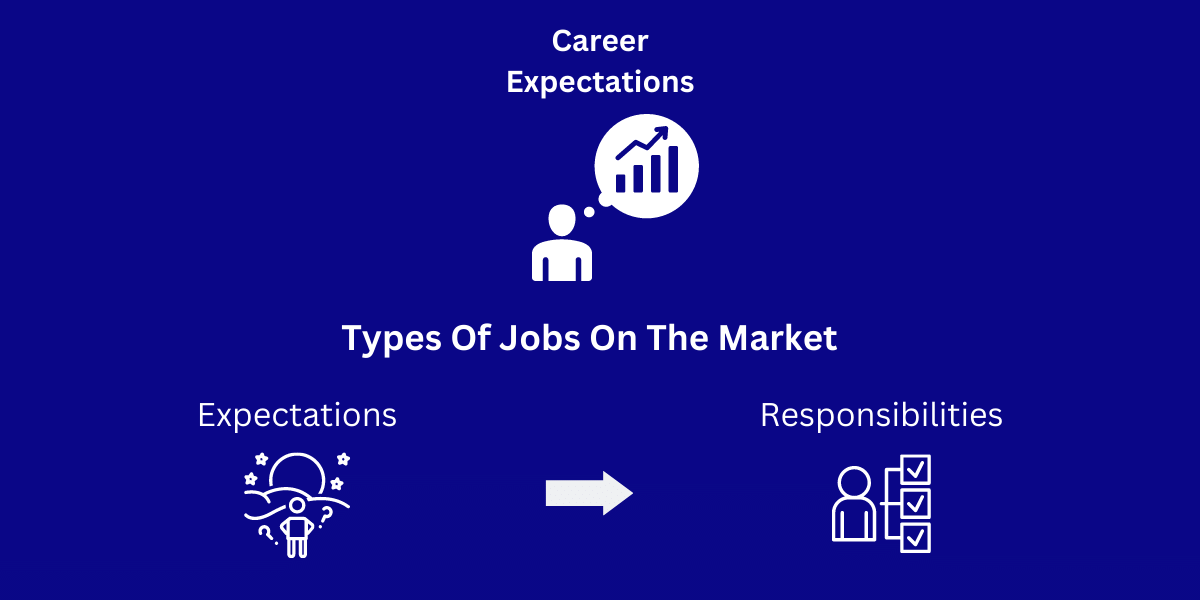 Beginners struggle to find good cybersecurity jobs because of this basic mistake. They don't identify the key skills required for their desired position, which leads them to have the wrong expectations about the role they sign up for.
As a cybersecurity professional, you must know about common threats and system vulnerabilities. But there's much more to it than just that. Cybersecurity is a vast field, and companies are looking for professionals to fill different roles.
We can divide cybersecurity jobs into 3 categories based on required skills.
Let's take a look at them
Programming and Hacking Skills
Programming is a must-have skill in any field of computer science. Often, companies need custom security software to help them tackle the threats faced by their clients.
As such, they may require one-off software specially designed for the task at hand. Large corporations also have unique requirements for security software that they can employ for their company use.
Companies are constantly testing their security systems by carrying out penetration testing exercises. For these exercises, a tester is tasked to penetrate the company's security system to identify potential flaws.
Cybersecurity Consulting Skills
Companies hire cybersecurity consultants to help them understand the threats they are up against and devise a security strategy.
Even with a security strategy in place, it is almost impossible to be immune from cybercrime. Companies often have their security systems breached; in such cases, they must prioritize minimizing further damage to their systems/business.
For this, companies need consultants to help them minimize losses and prevent further damage from the attack.
Management skills in Cybersecurity
Companies often form dedicated cybersecurity teams to handle online threats. These cybersecurity teams can be quite large for large businesses and cover different company systems.
There is a need to manage these teams to form a solid security strategy. For this purpose, companies hire cybersecurity managers and admins.
Professionals hired as security managers are well-rounded professionals experienced in dealing with different security threats.
Read our "Is Cyber Security a Good Career?" blog post to understand the types of cybersecurity jobs and their required certifications.
How To Pick The Right Cybersecurity Job?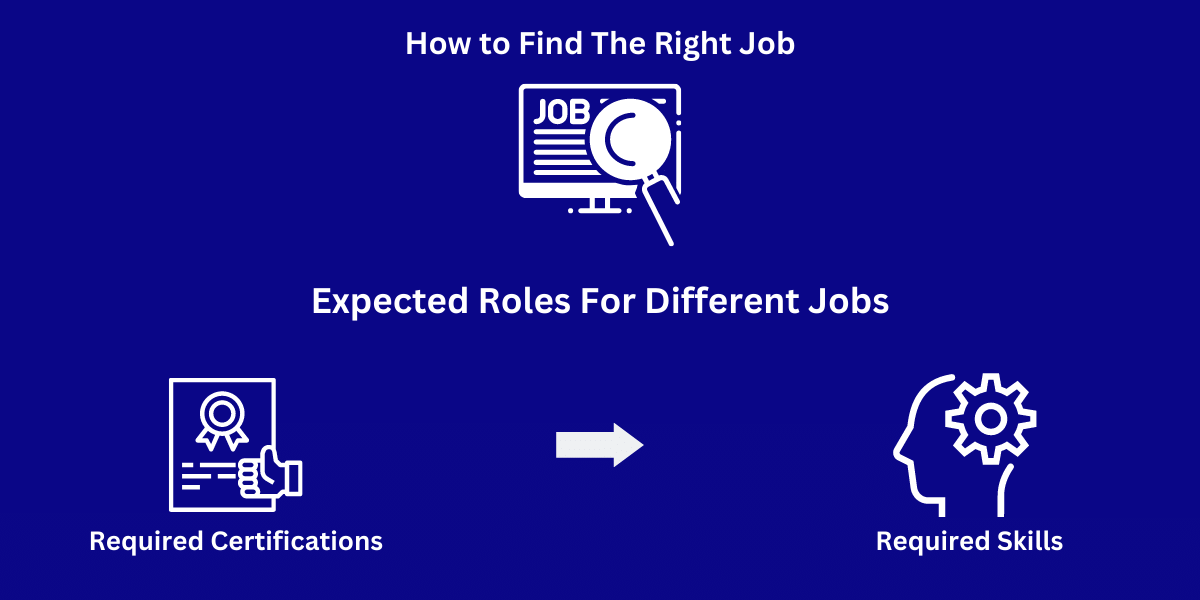 Now that we have looked at the 3 major categories for cybersecurity jobs. You might wonder what skills and certifications you require for different jobs.
Let's review a few positions you can take up under each category.
Cyber Security Consulting Jobs
Cybersecurity Consultants
Cybersecurity consultants are tasked with researching an organization's security systems and strategies.
You can expect to carry out vulnerability testing, security checks, and analysis of your employer's system. In addition, you will deliver technical reports highlighting the overall situation of your organization's security systems.
Relevant skills
Network and security applications
Network and security foundations
Cloud computing and infrastructure
Relevant certifications
Certified Informations Systems Security Professional
Certified Information Systems Auditor
Offensive Security Certified Professional
Programming & Hacking Jobs
Security Engineering
Security engineers design and develop security systems to defend against cyber threats.
As a security engineer, you are responsible for screening security software for potential vulnerabilities and providing safer, more reliable alternatives.
Relevant skills
Threat modeling and ethical hacking
Programming
Secure network architecture
Network routing methods
Relevant certifications
GIAC Security Essentials Certification
Certified Information Systems Security Professional
CompTIA Security+ Certification
Ethical Hacking
Penetration testing and ethical hacking are vital procedures in cybersecurity.
All security systems are bound to have vulnerabilities. Penetration testers are tasked with hacking a client's security system to identify key vulnerabilities present in the system.
Relevant skills
Penetration testing
Database skills
Cryptography
Relevant certifications
EC Council - Certified Ethical Hacking
OSCP Certification
CompTIA Security+ Certification
Management
Cybersecurity Administrator
As a cybersecurity manager, you are responsible for coordinating security teams and verifying security protocol compliance for your organization.
Relevant skills
Project Management
Communication
Security Operations
Information Security and Systems
Relevant certifications
Certified Information Security Manager
Certified Informations Systems Security Professional
CompTIA Security+ Certification
If you want to see more jobs for each category, we have a list of Cybersecurity Jobs ranging from entry-level to more experienced positions. Every cybersecurity job on our website is listed with its required skill set.
How To Get Started In the Cybersecurity Job Market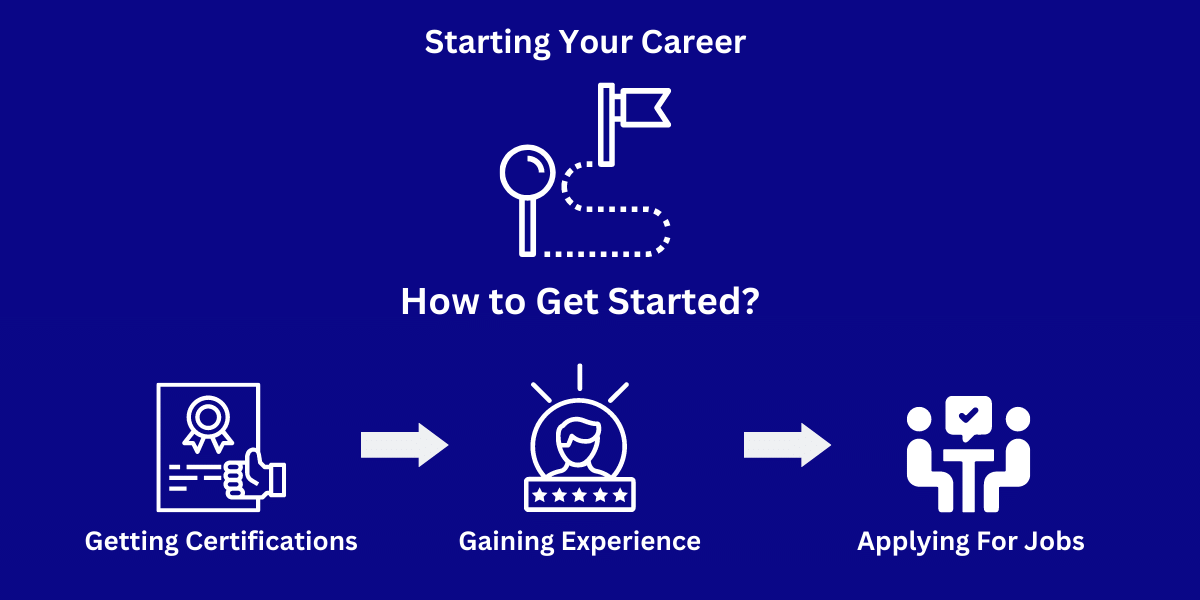 Starting your career in cybersecurity can be a little challenging as a beginner. Clients look for technicians they can trust with sensitive data and systems.
Did you know? The average global salary of a cybersecurity professional is above $100,000. You can check out Cybersecurity Salaries on our website and compare your salary with others in the field.
But before you get hired for your first big role, you'll need to build up your resume.
Here are a few tips you can use to kickstart your cybersecurity career.
1. Get Certified
Employers are not willing to take risks when hiring a cybersecurity professional. Having the right educational background for the job you are applying for helps you get ahead of your competitors.
2. Get Industry Experience Via Internships
Internships are a great starting point for a cybersecurity professional looking to land their ideal job. Getting a recommendation letter to go with your job application shows your client that you know what it's like to work on-site.
Read our "20+ Cybersecurity Internships You Can't Miss Out On" blog post to learn how to land cybersecurity internships easily.
3. Apply for Jobs That Suit You
Play to your strengths; if you're an excellent communicator and have earned public speaking or teamwork certifications, make sure to mention those if you're applying for a role that requires you to be an excellent communicator.
Bring those up to impress your client if you have participated in prominent hackathons or other ethical hacking forums.
For an in-depth guide on getting hired as a cybersecurity professional, read our "How to get a job in Cyber Security? 5 Pro Tips" blog post for better understanding.
Conclusion
In this article, I explained how you could navigate the cybersecurity career to find the job that fits your skills.
Before you start applying for jobs, it helps to break down cybersecurity jobs into different categories. Each category requires unique skills, and we have covered them in detail in this article.
These categories are as follows:
Programming and Hacking
Consulting
Management
Once you figure out the category that suits you the best, you can go through the relevant certifications.
But as a beginner, you may not be able to land jobs easily as employers are unwilling to risk getting targeted by cybercriminals.
Read next